76 Southgrove Road open Sat 16th May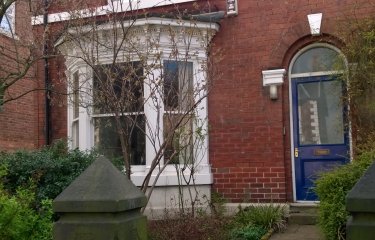 Energy-saving improvements
Low-cost improvements

Glazing

Renewables: heat

Renewables: electricity

Lifestyle change
Location
76 Southgrove Road
Sheffield
S10 2NQ
Opening times
9 - 17 May 2015
Sat 16th May
Tour at 2.30pm

See also other Ecclesall Rd homes open on the same day
This event has now finished.
Book ahead at https://www.eventbrite.co.uk/e/76-southgrove-road-green-homes-sheffield-tickets-16711561731
This 1890's brick build semi-detached property is spread over 3 levels. The property benefits from loft insulation, cellar insulation and double glazing. In use are a condensing boiler and solar water heating, along with solar PV. These improvements have reduced the home's running costs and carbon footprint, along with improving comfort.

Bus Info: Near the 82/83/84/85/88 bus stop at Berkeley Precinct, Ecclesall Road (Tesco) from city centre, or Thompson Rd stop for buses going towards the city.
Additional information
Location
76 Southgrove Road
Sheffield
S10 2NQ
Opening times
This event has now finished.
Other homes nearby